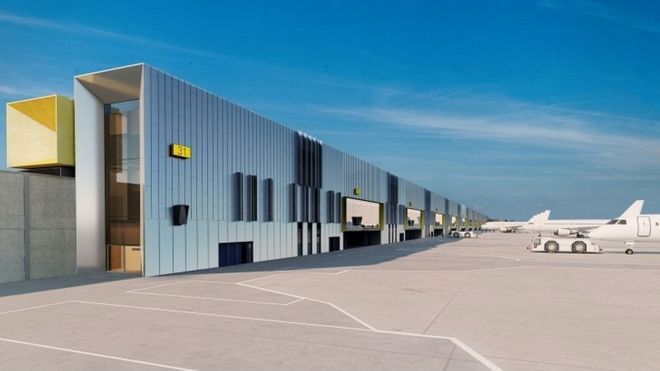 London City Airport has marked its 30th anniversary by publishing artists' impressions of its £400m redevelopment.
The expansion was given the go ahead by ministers in July last year and includes extending the terminal.
Two million more passengers per year will be able to use the airport from 2025, with 30,000 additional flights annually, the airport said.
Airport chief Declan Collier said he was looking forward to a "bright future" for the east London airport.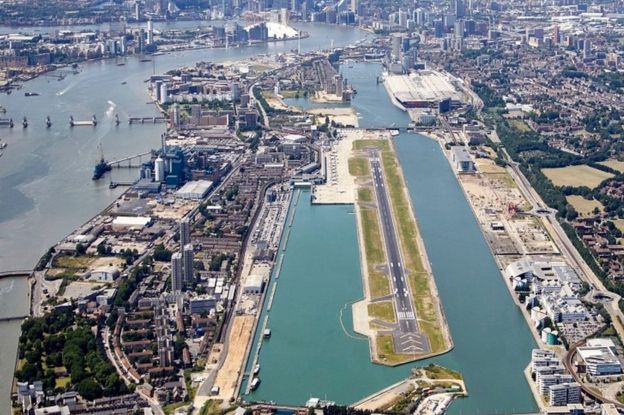 The London airport is also building the UK's first digital air traffic control tower, which will begin operation in 2019.
Mr Collier said the airport had "become an intrinsic part of London's transport system".
"As we celebrate this anniversary, we look to a bright future ahead and the world-class transformation which is soon to commence," he said.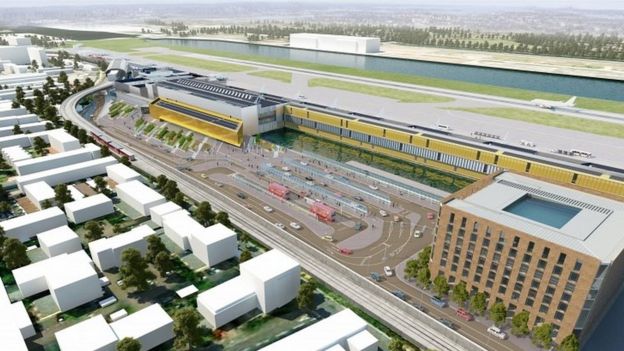 The plans were described as "terrible" and "reckless" by Green Party London assembly member Caroline Russell when permission was granted by the government in 2016.
Construction at the airport is due to begin early next year.
Culled: BBC News