Looking for the best travel deals? Here's where to go—and when.
January: Los Angeles
You can save 33 percent on hotels in the city of angels this month, when the nightly average rate for four-star properties dips down to $212—the lowest all year. Spend the leftover cash on hot restaurants, like Trois Famila (by Ludo Lefebvre and the guys from Animal) or Otium, an ambitious new spot attached to the just-opened Broad Museum.
January: Melbourne
Visiting Melbourne in January means you can take advantage of low rates between the Christmas rush and the Australian Open, both of which draw tons of travelers. The average room goes for $150 in peak season—already a good deal—but going now means you can book a great place to stay for roughly $112 per night.
February: Honolulu
Hawaii is at its most expensive over New Years, but come Valentine's Day, this ultra-romantic spot offers surprisingly good prices (we're talking a 40 percent dip in hotel rates). Maximize your savings by heading to the island in the first week of the month, when values are at their very best.
February: Hong Kong
It's not just hotels that are cheaper in Hong Kong in February, though they drop as low as $125 for a four-star spot this month. It's also peak season for shoppers (who can benefit from excellent sales) and culture lovers (who can check out the Spring Lantern Festival or celebrate Chinese New Years in style).
March: Flagstaff, Arizona
Think of it as the gateway to the Grand Canyon—and an affordable one, at that. Cooler temperatures in March mean you get the sights to yourself, and if you travel in the first week of March, you can pay well under $100 for a comfortable hotel.
March: Buenos Aires
It's not quite a warm weather getaway, but springtime in the U.S. translates to temperate autumn in Buenos Aires—a perfect time to explore on your own two feet. You can find four-star accommodations for as little as $55 (really!), which more than justifies the long-haul flight.
April: Chicago
The Second City should be first on your list come spring, when hotel rates dip to 54 percent cheaper than peak season prices, says booking.com. The blustery cold of winter has passed (and so too, the crowds from this year's Architecture Biennial), so you can choose whether to check out the splashy new concessions along Lake Michigan or hit the city's fabulous museums and restaurants.
April: Copenhagen
May through October is Copenhagen's busy tourist season, and in this small but delightful city, you can really feel the crush. Visit in April and you'll save 38 percent on your room, without dealing with Scandinavia's super-short days and frighteningly cold winter temperatures.
May: Fort Lauderdale, Florida
You'll miss the spring breakers and the hundred-percent humidity by planning a South Florida trip in May. Bonus: Fort Lauderdale offers a quieter escape, and better prices (averaging $162 per night) that Miami does.
May: London
Sure, it's a global capital—and never a cheap ticket—but London offers surprising value if you go after May Day (the bank holiday falls on May 2 this year). The average nightly rate for the week that follows: $216.
June: San Antonio, Texas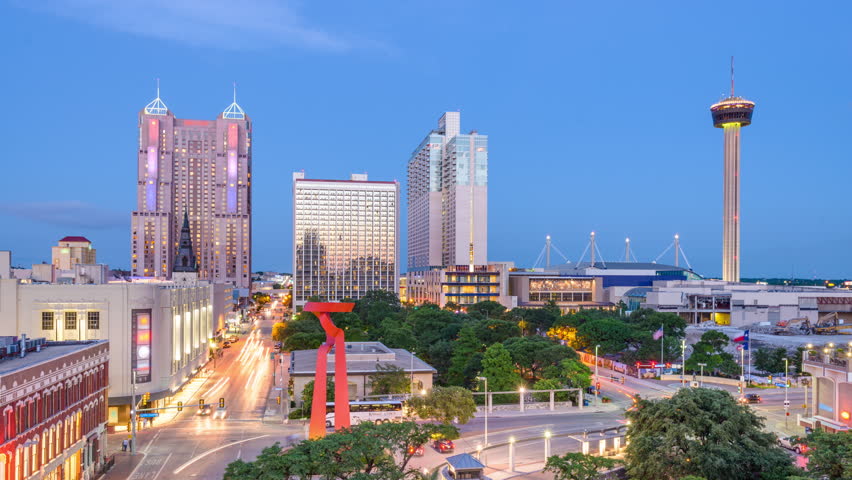 It's stealing all the attention away from Austin, its neighbor to the north, and with good reason: San Antonio is now home to a buzzy restaurant scene and the beautiful new Emma hotel, designed by Roman & Williams and set in the former Pearl Brewery. It's also 49 percent cheaper to stay here than it is to stay in Austin (average rates at this time of year hover at $164 for a four star spot) and you're still just an hour's drive away.
June: Beijing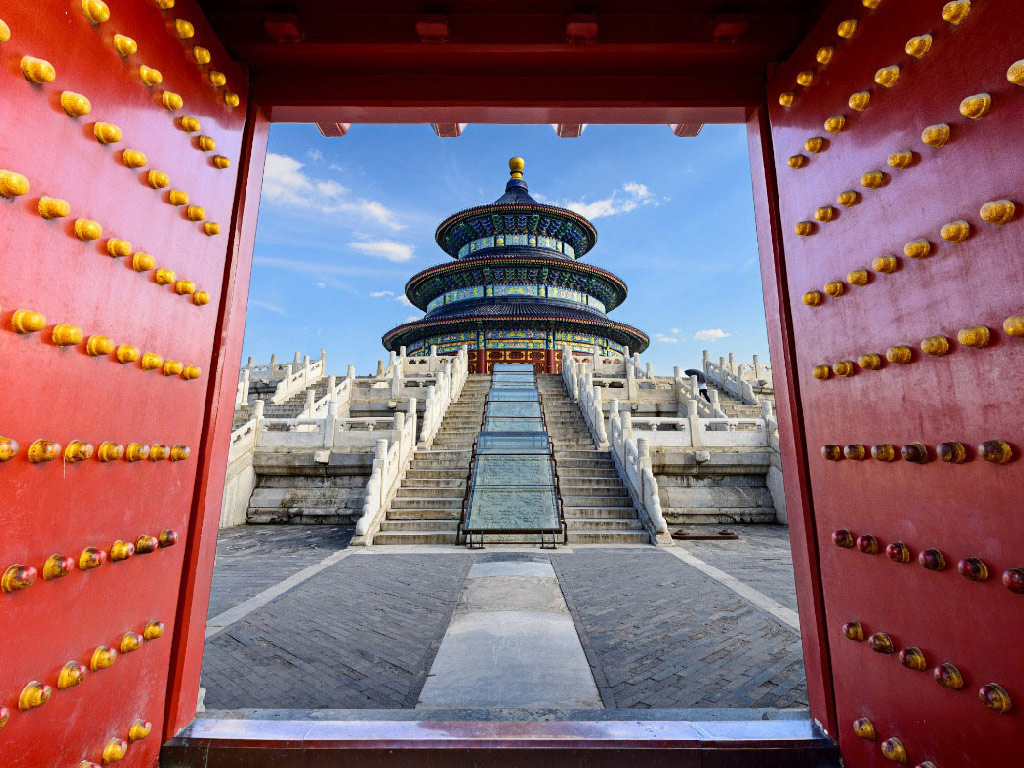 June is shoulder season in Beijing; the weather is mild but there aren't any domestic holidays, which means a dip in local travelers. Go now and expect to pay under $80 a night for your four-star hotel.
July: Boston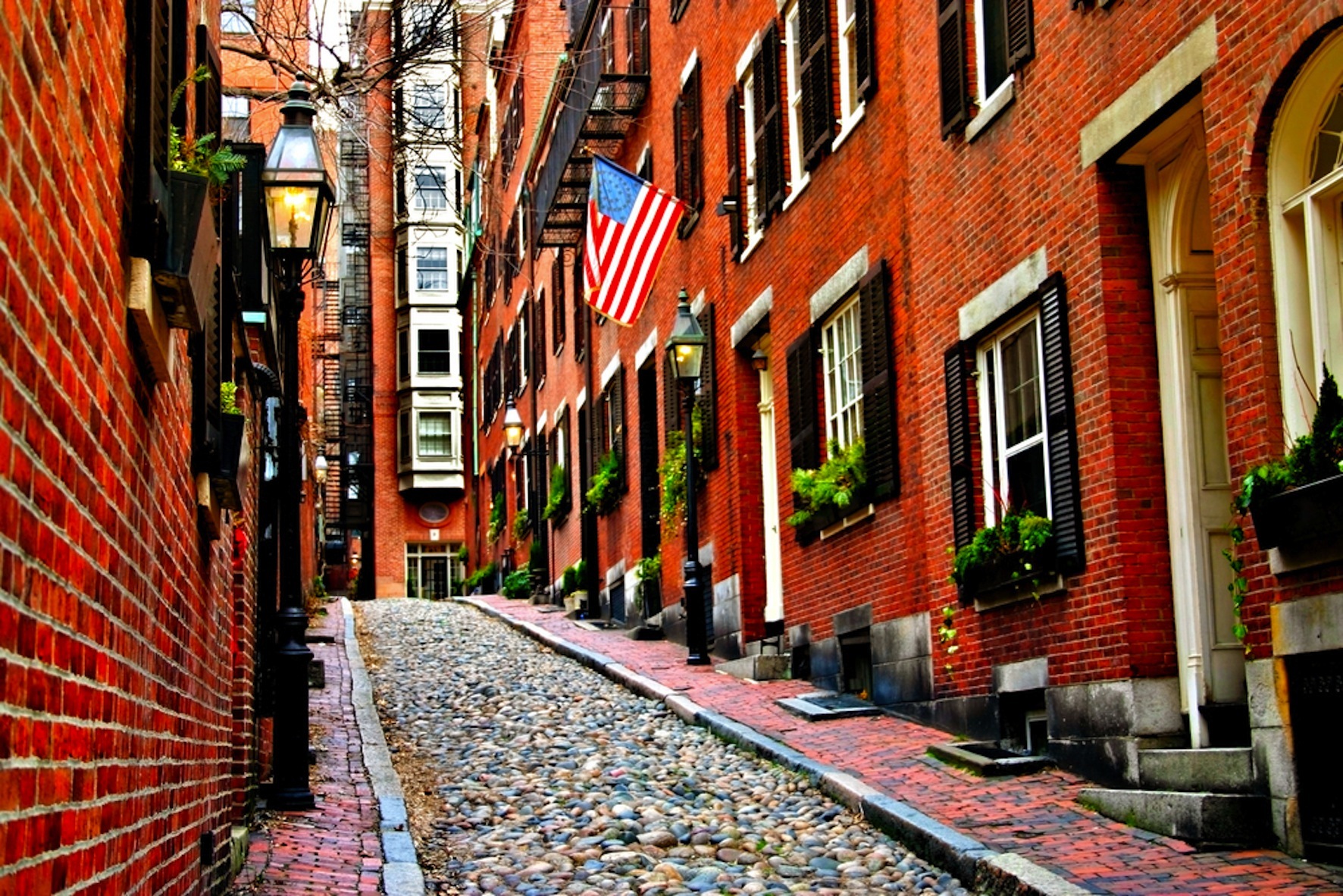 You can save about $120 per night on your hotel in Boston if you come for Fourth of July instead of Columbus Day—and the weather will be far better, too. The city is in the midst of a tremendous culinary reawakening, so be sure to plan your reservations in advance (we recommend Ribelle, BranchLine and Flour for breakfast pastries and sticky buns).
July: Sydney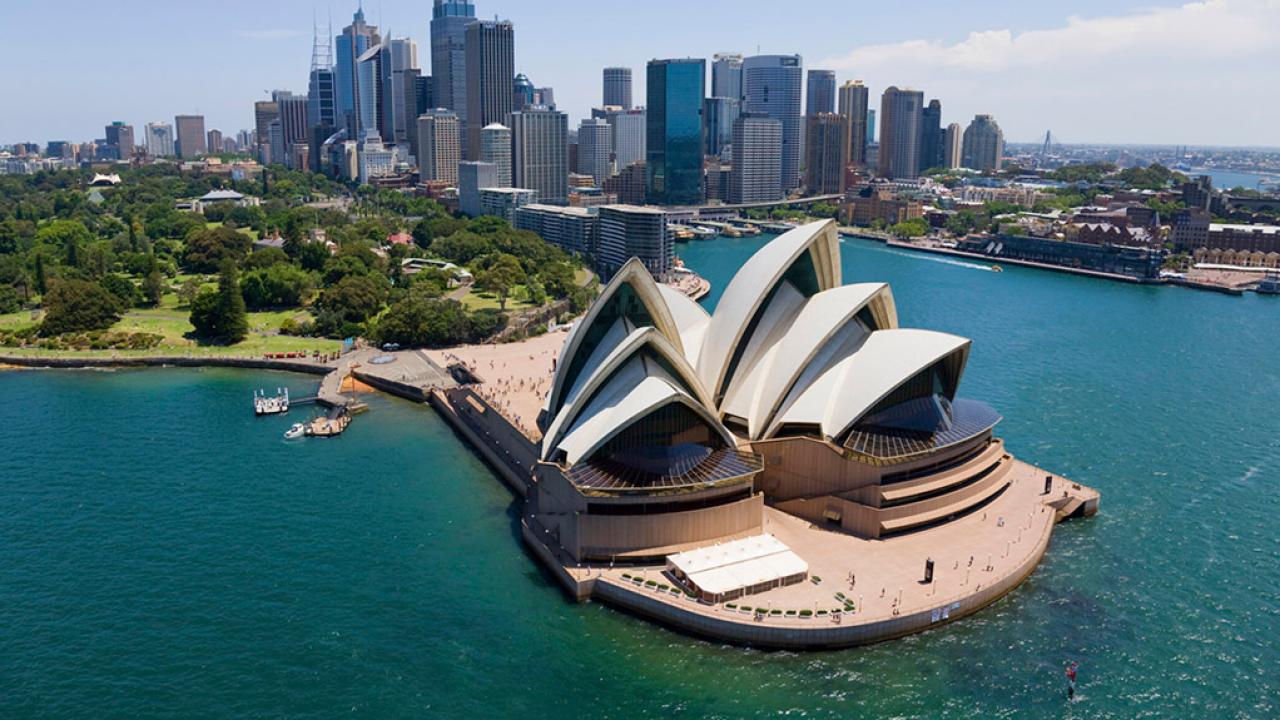 Heading to Sydney during the middle of our summer means a reprieve from ultra-hot days and savings of 44 percent on peak season hotel prices according to Booking.com data. But don't let the idea of winter in July scare you away—the temperatures stay in the oh-so-pleasant upper 60s.
August: New York City
Double check that your hotel is well air-conditioned—New York City summers can be stifling. But they're a great excuse to hit trendy juice bars (we love and take advantage of summer events, like outdoor New York Philharmonic concerts and Shakespeare in the Park, which are totally free to attend. Stay in the last week of the month for the deepest discounts on accommodations.
August: Berlin
The scenester capital of Europe offers good hotel deals year-round (we love the Hotel Zoo, a design hotel with spacious and affordable suites next door to—you guessed it—the Berlin Zoological Garden). August is when you'll save the most cash on hotels, with rates that hover around the $100 mark.
September: Orlando
Once school's in session, Disney prices hit their rock bottom lows—no surprise. Plan a long weekend away and you'll save 40 percent on high season hotel prices (think $130 a night for decent rooms). The shorter lines at the parks are icing on the cake.
September: Rome
There's no bad time of the year to visit perennially dreamy Rome, but September is the best. Since many Europeans take off for the month of August, the city is back to its normal bustle—sans local travelers. That translates to great values, along the lines of $131 per night for four-star hotels.
October: New Orleans
How does NoLa for Halloween sound? Pretty good, when you consider that the last week of the month is the cheapest time of year to visit. Hotel rates plummet to $202 on average per night—a whopping 34 percent less than the week of Mardi Gras, Booking.com's study found.
October: Cape Town
If whale-watching is up your alley, try doing it from Table Mountain. A trip in October makes for perfect timing—and hotels will cost you no more than $80 on average.
November: San Francisco
The week before Thanksgiving is the cheapest for hotels in the Golden Gate City, says Booking.com—the average rates are $202 per night, representing a massive savings of more than 50 percent. Plus, you might catch the tail end of crush season if you head up to wine country for a day.
November: Rio de Janiero
If you're in Rio, chances are you want to lay out on Copacabana Beach—and in November, the temperatures are just right, with highs in the low 80s. The most expensive season here is late December, when prices are 37 percent higher.
December: Las Vegas
There's no bigger, bolder way to celebrate the holidays than with a trip to Vegas, and if you're lucky, you might even win it big at the tables and subsidize your shopping list. Do it all while enjoying the year's lowest hotel rates—with an average of $84, they're up to 60 percent off—which you'll find on the third week of the month.
December: Frankfurt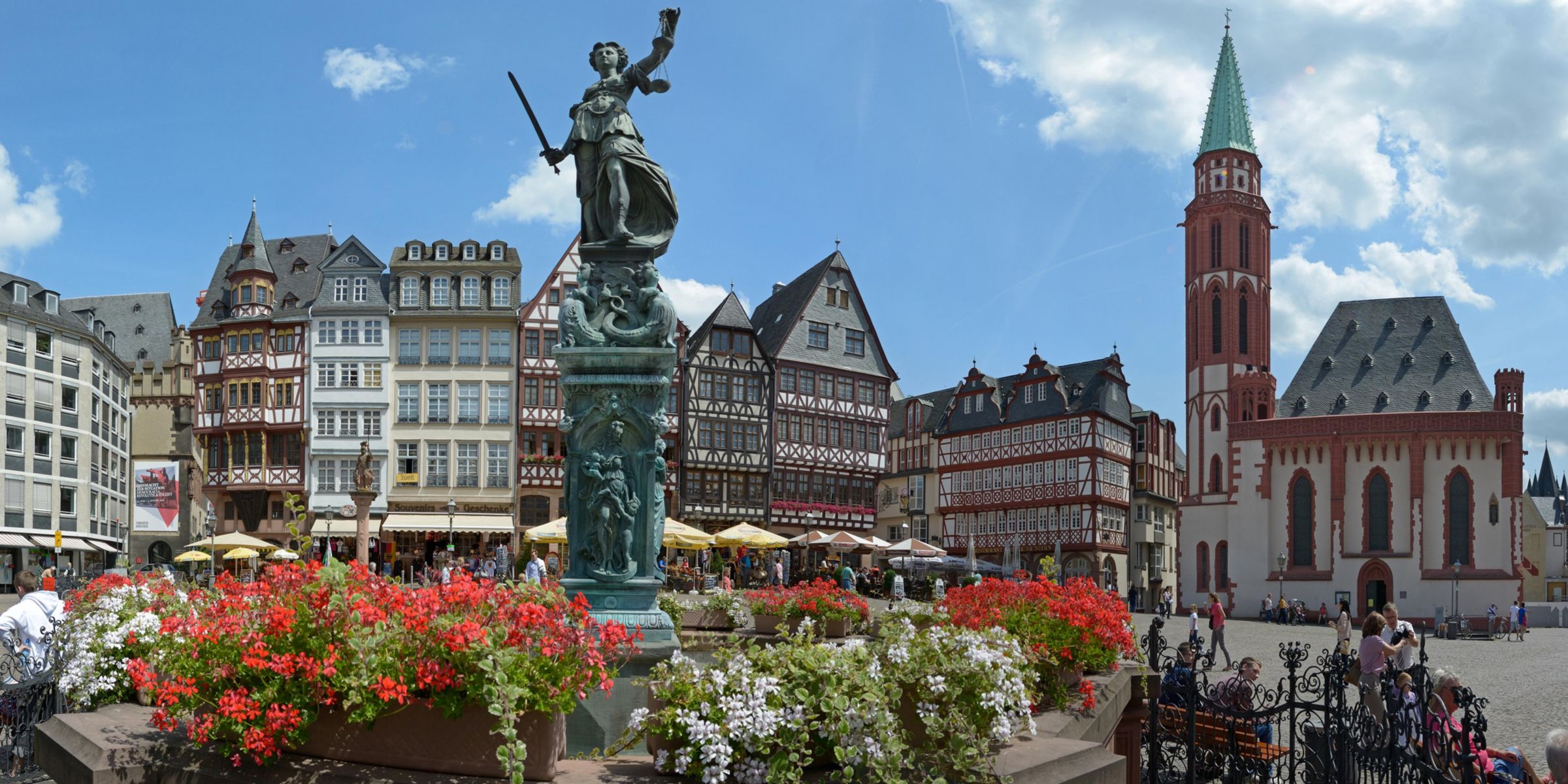 The first two weeks of December are a magical time to be in Frankfurt, what with the beautiful Christmas markets and festive displays. They're also the cheapest, hotel-wise—you'll find rates 56 percent cheaper than their peak, with four-stay hotels going for about $112 per night.
Culled: Travelandleisure.com